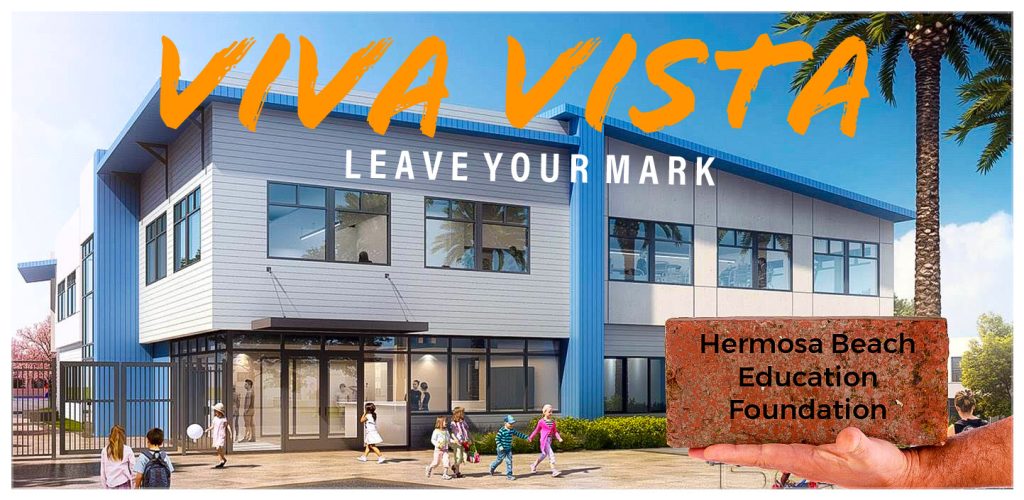 For the first time in almost 30 years, Hermosa Beach has added a new school to the district. To celebrate and memorialize this unique moment in history, Hermosa Beach Education Foundation is giving individuals a chance to personalize a brick that will be a fixture along the walkway entrance of the new Hermosa Vista Elementary School.
Whether you were actively involved developing this incredible new addition to our community, have a new or current student enrolled in the district, are a proud alumni of the HBCSD, or are simply an advocate of excellence for public education in our local community, you now have a limited time to engrave your name into a brick that will become a staple of this school for decades to come.
For a limited time only, you can
click here
to purchase one of only 190 bricks that will border the walkway at the main entrance of the school for $300.
As a reminder, the HBEF is a 501C(3) non-profit organization, so your purchase of an engraved brick is tax deductible and all proceeds will help bridge the gap between what the state of California provides our district and the actual cost of what it takes to educate a student in Hermosa Beach Schools.